At Jim Reitzel we want you to love your home because it's yours. Your life is here. It's where you hang your hat, rest your head, it's your security, and investment in the future.
That's why it's so important that the agent you choose to guide you through this journey is your trusted expert and advocate. Jim Reitzel has a team of experienced, qualified real estate professionals ready to help you find homes for sale that meet all of your criteria.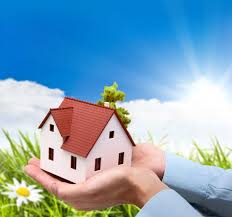 At Jim Reitzel we will provide you with the following services:
1 We will arrange a free, no obligation pre-qualification meeting for you with a reputable mortgage broker to find out exactly how much you qualify to borrow.
2 We'll search the Multiple Listing for all homes listed by all real estate companies to make sure you know about every home or building site for sale in your price range. If you want to build a new home, we'll find the builder who will build you the most house for the best price.
3 We'll arrange private showings for any and all homes you wish to see or arrange a meeting for you with the best home builder in the area.
4 We can help you with the negotiation and purchase of any "for sale by owner" home.
5 When you find the right home or builder, we'll assist you with preparing an offer that is in your best interests.
6 We'll discuss strategy about the offer price, financing terms, interest rate, possession date.
7 We'll recommend the best services: home inspection, survey, appraisal, title insurance.
8 We'll obtain answers to any and all questions you may have.
9 We'll present the offer on your behalf to the seller, the builder, the For sale By Owner or the seller's agent. We'll negotiate in your best interest at all times to get you the best deal possible.
10 We'll help you find the best possible financing.
11 We'll work hard to ensure you receive exceptional service from everyone involved with your home loan.
Contact us to receive a copy of our buying handbook "Buying a Home Will Be a Delightful Experience."
contact…
Download our mobile search app
http://app.kw.com/KW2F1L2OK
Search properties all over the U.S. & Canada. It immediately shows the nearest property without having to click one button.
You will have the ability to search for homes based on what you need using interactive maps.
GPS localized data shows homes in an area and in your price range.
Swipe through photos to find the right home for you.
Save your searches for later.
Free mortgage calculator to estimate home loan & monthly payments.