We have all had moments in traffic, in line, being splashed by buses or in crowded stores when our inner voice begins to talk of running away to the countryside. Where we would live in peace and quiet surrounded by flowers and fresh air. The question is can you cut it? Do you have what it takes to make the transition from the city to the country? Here are some pros and cons to think of before you make the big move.

PROS
More Time Outside
The majority of people who make the move from the city to the country find that they spend more time outdoors. You trade your couch for a bike. Spend more time in your gardens or walking through the countryside. The lifestyle of the rural resident is geared towards outside activities. A definite pro for your overall health and well being.
Better Night Sleep
No noise, traffic or neighbours to keep you awake. Just the blissful sound of nature encased in absolute darkness. The serenity mixed with exercise and fresh air all contribute to a restless night's sleep. Open your windows in the summer and smell the fresh country air.
Privacy
You have all the privacy in the world. Feel like strolling around your property dressed in nothing but gum boots. Want to place giant plastic chicken heads throughout your gardens? Who will judge. There is no one to see. It can be a exhilarating experience to be totally free to act and live as you like especially after the structured work week.
Animals
With room to run and virtually no restrictions animal lovers will thrive in rural communities. Gone are the weight and number restrictions of the condo city life. Noise restrictions of the suburb life are finally lifted. Dogs and cats will be just the minimum as your options are open now to goats, horses, cows or whatever you can google that can live in a barn. Fresh eggs and milk can be an added bonus. Animals provide a fun and exciting opportunity to teach your children responsibility from a very young age.
Lower Price Point
The average price of a home tends to be significantly less in rural communities and increases the closer you are to the cities. Increased square footage and lot size of the rural home is an additional selling point. Property taxes tend to be lower in rural communities as well.
Community
Small communities are known for their close knit and friendly atmospheres. Quaint shops, mom and pop restaurants and small fairs all lend to the wholesome feel of small town Ontario. People know you and your family. A circle of people are there when you are in need of help. Residents are more laid back and have adopted the slower pace of life. It can be a welcome change from the fast paced, anonymous life of the city.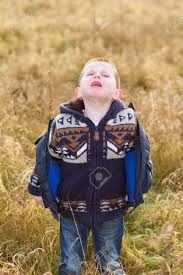 Cons
Isolation
Living in the city you tend to take for granted the security of having neighbours close by. Living in the country your neighbours are far and few between. There won't be any fence chats or waves in the morning. Some people may find the lack of human contact isolating. If you love the hustle and bustle of the city life then country life may not be for you. Darkness may be a problem for some. Rural areas do not have the advantage of street lights.
You Will Drive More
It is inevitable that living in the country will equate to driving everywhere. There will not be quick trips to pick up milk or to pick up pizza. If you children are active in sports or clubs you may find yourself driving in and out of the city numerous times per week dropping off and picking up. This may be further complicated by winter driving conditions.
Limited Amenities
Again living in the city people tend to take for granted the quaint cafes, restaurants, recreation centers, libraries etc. that are on every corner. You would still have access to these but travelling time would have to be taken into account. You may be less apt to sign up for that class if you have to drive a distance every day. There may be limits for Wi-Fi and television as well tradespeople may be harder to find and wait times may be longer depending upon your location. Cell phone reception may not be as reliable depending upon your service provider.
Schools
Longer journeys to school for school aged children are faced by rural dwellers. Children taking the bus to school may face extended journeys that require a very early pick up time. Winter road conditions are another concern for children. Children walking will have limited access to sidewalks, children taking the bus or getting taken by car will have the extra concern of road conditions that may be as well maintained as in the city limits.
Anxiety
It may take some time for a new rural home owner to become accustomed to the new noises, the lack of neighbours and the complete darkness of the country. The white noise of the city may be a be a welcome distraction from your own imagination.
Tweens and Teenagers
Adults may welcome the peace and serenity of the country, however, tweens and teenagers may find it too isolating. Their friends from school may live in the city. There won't be easy access to the local malls, shops or hangouts. Going to social engagements alone may be an issue because of distance or time of day. As a parent you may not want your teenager walking on rural roads alone on their way back from their friends. There may be more of a desire to engage in high risk activities to replace the excitement of the city life.
Aging
This is something that does take some careful consideration especially if you are dealing with ill health or mobility issues. Hospitals will be a distance away and depending on your health issues this may be an issue in an emergency situation. Alternately, if you are in treatment several times a week you may find yourself driving more than you are comfortable with. Home care may be limited in your area. Larger lots may become an issue as you age. With more work and more area to tend to you may find yourself overwhelmed. Adult children will have longer commutes to visit or check in on you.
Resale
When it comes to selling your home the buyers will be limited than in the city. It may take longer to resale your home and the appreciation of your home will definitely be lower than the city.
Whatever you decide, whether it be city or rural, you must make yourself happy. Like any major change in life there will be a period of adjustment. Rural life has many advantages and for the right person can provide serenity and the lifestyle they have always imagined. For others it may be isolating and overwhelming. Remember, if you do find that you cannot adjust to rural life you can always return to the bright lights of the city.
Give us a call if you would like more information about rural properties in the KW area that are for sale. We would be happy to spend some time in the countryside with you!